! -- Galleri, Gallery, photography, Agata Mayer, Mayer --> <! -- Galeria, Mayer, Gallery, photography, Agata Mayer -->
AGATA MAYER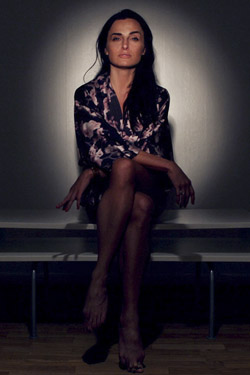 Portrait, Fashion & Advertising Photographer based in Stockholm, specializing in fashion editorials, model portfolios, advertising campaigns, organizing creative teams, location scouting, various lighting techniques, retouching; cooperating with various fashion designers, brands, model agencies & magazines.
Publications
&Living – 100% Scandinavia – coffee table book
Label Magazine
The Annual Menswear Issue Papercut
Papercut Magazine
The Fashionisto
SÝN Magazine
Chaos Magazine
Chasseur Magazine
Dorian Magazine - Editorial for the Special Edition, 5th Anniversary
P1 Magazin (Front Cover & Editorial Spread)
Tantalum Magazine
Vatra Magazine
Peter, Tom & Dave
REVS Magazine
Gentleman Magazine (Front Cover & Editorial Spread)
Elléments Magazine
L'éclat magazine
Noble Concierge
Nous Magazine
Fashion Culture Magazine
Superman Magazine
KISMET Magazine & KISMET Magazine International
Warsawholic Magazine
AOrta Magazine (analogue photography)
dozens of international digital magazines, fashion portals, websites, blogs (Europe, America, Asia, Australia, Africa)
Exhibitions
14/06/2014 III edition of Fashion Culture at The White House | London, UK
11/04/2014 Les créations de Plich à l'Ambassade de Pologne, Monaco Palace | Paris, France
16/05/2013 Fashion Culture Exhibition at Dom Polonii (Citizen's Union) | Warsaw, PL
06/04/2013 Fashion Culture II Edition at The White House, Prince John Zylinski Palace | London, UK
09/2012 Art Prize Festival. Exhibition at DeVos Place | Michigan, US
09/2011 – 01/2012 The European Heritage Days – Milestones Exhibition at the Warsaw Gas Museum
21/11/2010 Exhibition "SlowMotion" at Porto Praga Club | Warsaw, PL
10/11/2010 Exhibition during Imagination Quartet's (jazz band) live tour at Pracovnia Club | Warsaw, PL
"My Photography is a dedication to my beloved husband. Life with him is an incredible, unceasing journey through a world of colours, canvases, passion and patterns of life. Tomas is my critic, but he is also my biggest fan".
– Agata Mayer

designed by
newtopia